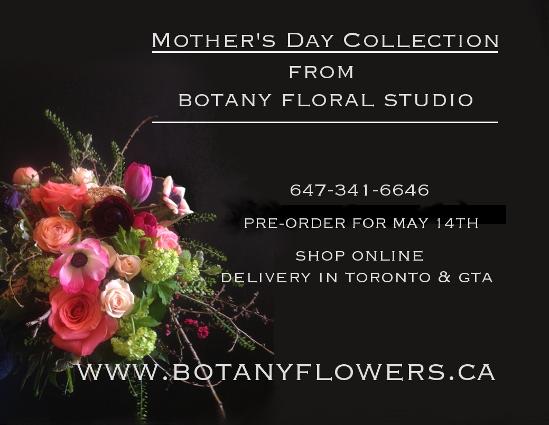 Our Mother's Day Collection celebrates luscious springtime blooms. It features some of our best sellers from our Flower Collections.

To order flowers for delivery on Mother's Day, please Contact Us or ORDER ONLINE.

Remember: We're happy to create custom orders - call us to inquire 647-341-6646.
Orders received by noon on Saturday, May 13th are guaranteed for delivery on Sunday, May 14th.

Due to volume, same day delivery is limited on Mother's Day.

Please call us directly to place last minute orders and to check on delivery and pick-up options.