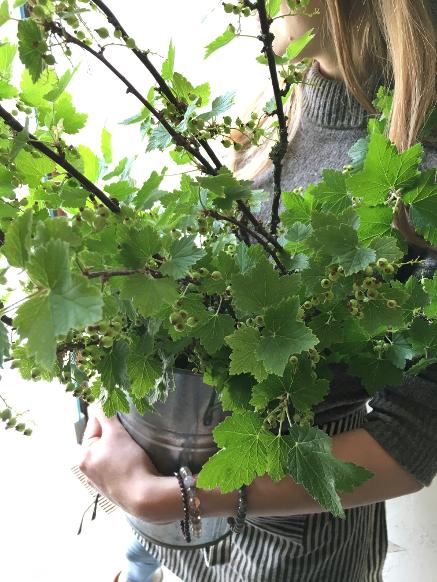 We celebrate a love of flowers and all things botanical.
Located in Toronto's Little Italy, Botany is a modern floral studio offering unique designs for weddings, events, and all occasions in Toronto and throughout the greater Toronto area. We create fresh and organic designs inspired by nature, whimsical gardens, and nostalgia. We are dedicated to providing a healthy and beautiful alternative to traditional floristry. Our flowers are locally grown whenever possible, and always fresh and seasonal. We strive to be sustainable in our practices - treading lightly anyway we can. We source flowers from reputable farms abroad and local farms and are proud members of the Ontario Flower Growers Co-Op and The Local Flowers Collective, supporting more than thirty flower farms and micro farms.
Botany Floral Studio specializes in offering luscious, uncommon, and old-fashioned flower varieties. All of our flowers and plants are hand-picked with the utmost care. We receive fresh flowers daily. Our designs feature a generous selection of flowers and textures, like garden roses, orchids, an array of foliage, bulbs, pods, flowering branches, twigs, and berries. This approach gives our flowers a distinct difference - deeper more vibrant colour, lasting beauty, and the long forgotten fragrance of real flowers. Our creations are made with love, especially for you!

We are creative people. We are floral designers, but more so we are a collective group of artists, designers, and a carpenter. We also love to grow flowers.

WE GROW a variety of fresh flowers and seasonal foliage through Springtime to Fall's first frost. We love foraging and cutting from the garden, including varieties of geranium foliage from citronella to trailing beauties. Stems of miniature peppers, mint, lemon balm, rosemary, lemon thyme, artichoke foliage, hosta leaves, flowering dogwood, spiraea, bougainvillea, hops, heuchera, variegated Swedish ivy, and Northern sea oat grasses. And fruit branches like crab apple, red currants, raspberry, ground cherries, tomatillo branches, and calamondin oranges. Flowers we've grown include tulips, hyacinths, daffodils, hydrangeas, lilac, lily of the valley, Solomon's seal, sweet peas, zinnias, bleeding hearts, and armfuls of dahlias.
We believe in a diverse, inclusive, and equitable environment, where all employees, clients and vendors – whatever their gender, age, race, ethnicity, sexual orientation or identity - are valued and respected. Presently, we are taking these action steps towards anti-racism:

Donate to the Black Arts Community, with a focus on youth arts and education.

Donate to a local non-profit farm, with a focus on access to healthy food in the community through programming and food distribution projects for BIPOC.

Promote and contract BIPOC photographers, crafters, and designers in Toronto.

Facilitate educational opportunities, including workshops

to BIPOC groups

and paid internships for BIPOC youth and emerging talent.
Work towards more proportional spending in our business, including flowers and plants, packaging, services, and other designed or crafted items supplied by BIPOC.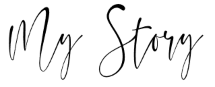 I am a prairie girl who found a city boy, started a family, and moved to Toronto to open our floral studio. My design credentials include designing in flower shops across Canada for two decades and running my own art & design business. Also, I hold a BFA degree in studio art.
I have an intense passion for flowers and all things botanical. When I look back I see where it all began ...
My grandmother was an avid gardener who lived by the seasons. Whatever came of her garden she would use in her cooking, baking and preserving. How ironic that my generation is grasping onto these grassroots traditions, when it was a way of life for most of our grandparents.
Early every spring I would be in tow with her as she cultivated her huge backyard garden. I started to understand the garden, become familiar with flowers and plants returning to life every year. Through to harvest time, I was trotting alongside as she listed off flowers and vegetables. It became the basis of my vocabulary and my understanding of cyclical seasons, earth and food.
My fondest memories: My brother and I climbing the huge apple tree, reaching for higher branches to hang from and apples to munch on.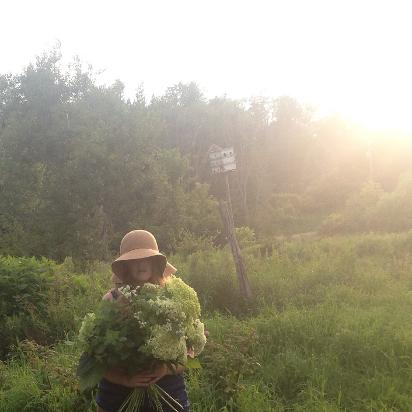 Watching my grandmother peel apples with a sharp blade, the skin falling delicately into a single coil. Learning about composting: "eggshells? yes! coffee grounds?? yes!! We put back what we take." It was as much about returning nutrients back into her garden as it was giving back to the earth.
The pigeon coop left empty, but kept for memories of my grandfather. The long path cutting the yard directly down the middle, making every part of her garden accessible. The tall hollyhocks and their blood red and coral blossoms always swaying and sagging. The peonies rich with oozing sap and the ants crawling in and out of their petals.
I could watch her garden for hours. My goal is that our flowers and gifts bring you these same feelings of nostalgia, warmth and love!
Stop into the floral studio to meet us!